Overcoming the Great Divide
Posted date: December 15, 2020
In: Press
No Comments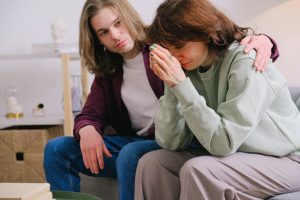 The division of personal property can be a time consuming and challenging process after a loved one passes. Especially when it occurs without clear instruction or a process and rules provided. Critical to making it go well is transparency for all heirs and a process all can agree is fair.
To help people through this difficult part of estate settlement David MacMahan, founder and president of FairSplit.com, was asked to write the article "Overcoming the Great Divide" in TRUSTS & ESTATES magazine, September 2020. In the article, David points out that the division process can be challenging in any case, but even more so when heirs are scattered far and wide.  The online process make all assets and the process of dividing equally and conveniently available to all parties.
To deal with this difficult situation, the article presents some issues to be aware of in planning and practice.  The article includes six suggestions to cover in estate planning, and five things to watch for while dividing an estate.  David provides insights gained over ten years arguably spent helping families divide more estates than anyone in the industry.
"If items are given in advance, make note of those in the estate planning documents so there are no doubts to others the items were given or promised."
And also some punctual tips.
"Any altering of a truly preferred choice, based on perceived desires of another sibling, is a recipe for conflict."
Read the full article below or download it 

.