Would you like to reduce the stress of your heirs when you go, or want to downsize or determine what your kids wish to keep?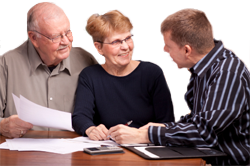 FairSplit provides the tools you need for a fair and easy way to divide your heirlooms and possessions among those you love. It's simple:
Create a list of items by room, with categories in our quick listing tool
Include photos and appraisals where needed, or upload photos first and list from those
Invite your heirs to log in to view, indicate their levels of interest, or assign and divide
Choose a plan that allows division between 2 and unlimited people and items
Make the results known at the time, or simply use it as a guide for your own estate planning and for guidance on what to bequeath, sell or give away.